The Curious Mind
Maria Ana Neves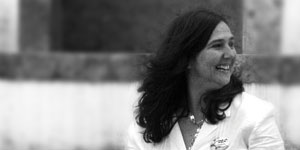 Maria Ana is an entrepreneurial, idea-driven systems thinker and design strategist, working in co-design projects for business and social innovation. Maria Ana is currently co-developing The Thinking Hotel® (Planet Earth) and Plan Zheroes (UK), combined with her work as Associate Lecturer in Central St Martins (UK) and is an Innovation leader at Sintese Azul (Portugal).

TheCuriousMind@TheThinkingHotel.com
The Mystery Director
Chris Wilkie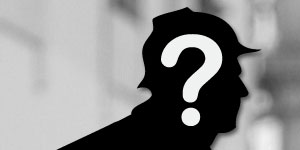 Chris began his career in broadcasting, as a researcher and archivist. He progressed to become a senior manager and began a continuing interest in coaching and mentoring to encourage collaboration amongst his teams. Chris believes that the principle of creating a climate where people feel free to collaborate is a key element of Change Play Business.


TheMysteryDirector@TheThinkingHotel.com
The Idea Inspector
Olga Casademunt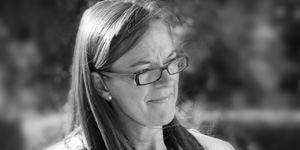 A creative award winning designer, Olga has a strong entrepreneurial spirit that allows her to spot good opportunities for business and new product development. She has great passion for innovation and social responsibility. Her freelance career as a designer and recent post-graduate Masters In International Marketing have helped her set her future objectives, where social innovation and design innovation and their potential to change the way we view the World, drives her relentless progression towards her goals.

TheIdeaInspector@TheThinkingHotel.com
@ideaol
The Visionary Spy
Villie Tsang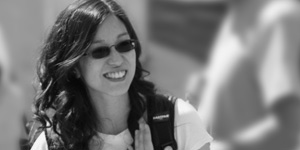 Villie is a new media designer trained in both traditional and digital arts. Throughout her professional career in broadcasting, she worked closely with multi-disciplinary teams to develop design and brand strategies across integrated platforms. Currently completing post graduate studies in MA Innovation Management at Central Saint Martins, her research focuses on organisational design and development by incorporating techniques in play and game dynamics as an innovation strategy to help organisations foster creative environments and innovative potential to enhance motivation and collective engagement.





TheVisionarySpy@TheThinkingHotel.com
@vils82 | villietsang.com
The Truth Seeker
Erik de Wild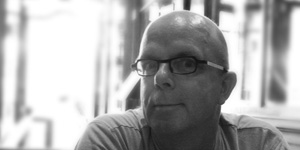 Erik is a weird combination of a geeky, entrepreneurial and searching the edge internet citizen and the senior civil servant he is for a long time. With an education background in Economics, ICT and Marketing, combined with a wide range
experience and a relentless wish to make a difference, The Thinking Hotel seems to be his natural habitat. Among other things, he worked for a bleeding edge Norwegian Voice Over IP startup, learned the power of co-creation in the Open Source Software world and still loves to attend innovation conferences to be with likeminds. Over the last years he has been highly involved in designing and executing innovative social projects and learning experiences. He stole his motto from Karl Popper, "There is no truth to be found, only progress to be made" and that is what he is eager to contribute to.

T
heTruthSeeker@thethinkinghotel.com
@

lesouvage
The Director of Questions
Prof John Boult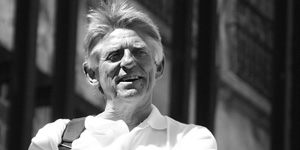 Prof John Boult has considerable experience and reputation within the design and innovation industry. He is a founding director of Product First - an Innovation Culture Consultancy and is also Associate Professor of Design Strategy at Brunel University, where he lectures on Innovation and Creative Enterprise. He consults widely on design and innovation management issues with a broad international client list, and has practical hands on experience of innovation and design within companies such as Apple, Unilever, P&G, 3M and many UK SME's. He also advises on Regional and National Innovation and Enterprise programmes. John has broadcast on radio and TV both in the UK and overseas and is a regular speaker at industry and other events on the role of innovation and design in contemporary organisations.

T
heDirectorOfQuestions@
TheThinkingHotel.com
The Poet in Law
Patrick Andrews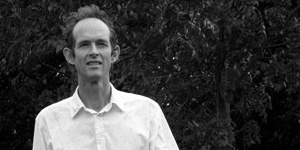 Patrick works at the intersection of business, law and sustainability, exploring how we can work with governance and ownership structures to create businesses that have integrity, compassion and collaboration built into their DNA.
He spent more than 15 years as a corporate lawyer and project manager, working in the UK and overseas for large corporations. One day it dawned on him that current business structures fail to bring out the best in people, and we all suffer as a consequence. He began to explore more healthy, responsible and sustainable approaches to business.
These days he draws on his background in law and business to focus on the structures, processes and practices that promote successful business. He works as a freelance adviser mainly with small and medium-sized businesses and start-ups.

ThePoetInLaw@thethinkinghotel.com
patrick.co.uk
The Thinking Hotel
@ThinkingHotel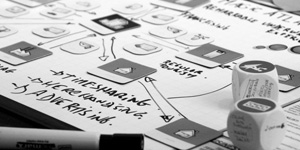 The Thinking Hotel® is an innovative project focused on designing thinking experiences, a resident project at the C4CC - Centre for Creative Collaboration and with headquarters inside LinkedIn group hosting a community of more than 400 members and co-creators all over the world.
Our vision is to create the very best places for thinking around the world, for individuals and teams or organizations, and have them in every city around the world. We love working together with othrs and encouraging creativity and innovation.

TheThinkingHotel.com
@thinkinghotel